We are pleased to share the findings of a new piece of research about the lives, experiences and aspirations of sex workers in Greater Manchester.
The research, undertaken in 2021, was led by an independent research team and reached 151 women involved in sex work. This is more than most previous studies.
MASH has put together a suite of briefings to present the general findings and specific findings on a number of key themes and topics.
Our sincere thanks to all 151 women who took part in this research and for sharing their
thoughts, experiences and opinions.
Click on the image below to read the general findings.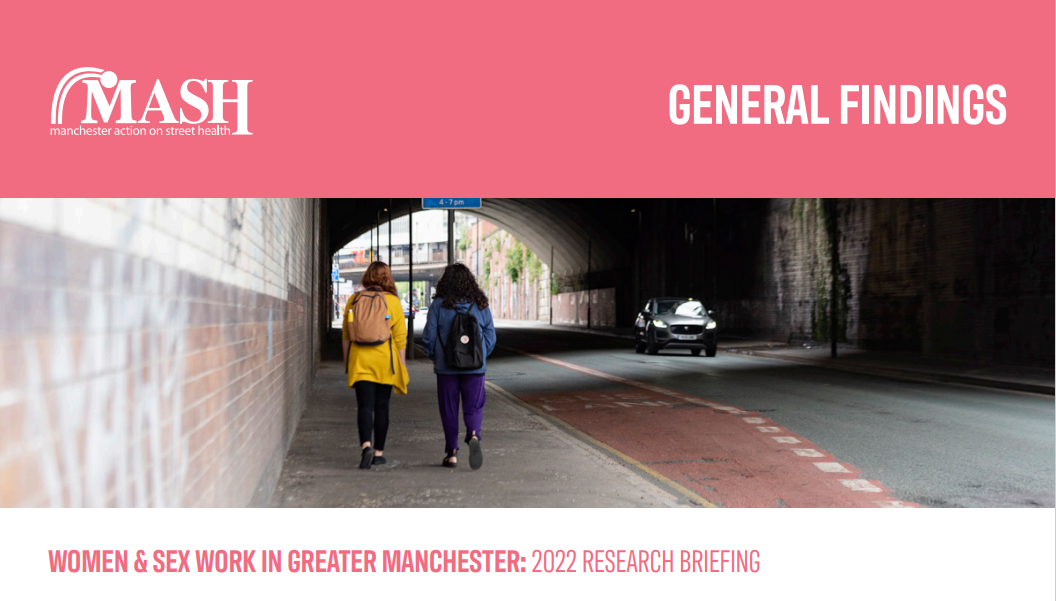 You can also read MASH's individual research briefings here. Click on the research theme to be taken to a PDF briefing
We have also created this summary document for women who sex work.
To discuss this briefing in more detail, and partnership opportunities,
please contact Annie Emery, CEO: annie@mash.org.uk