When someone walks in to the MASH drop-in, she will be greeted by a friendly face from #TeamMASH.
We take some very brief details (initials and date of birth), do a temperature check and then welcome her in.
People are greeted by a bright, welcoming space, walls adorned with artwork by MASH women and probably the delicious smell of a chilli, curry or pie being cooked by a talented MASH volunteer.
Women are welcome to sit at one of our café tables and have a home cooked meal or take a portion away for later.

Some like to head over to the sofas for a quiet moment alone. Others might want to join in with today's card-making or music workshop. Or, they can log onto one of the computers and catch up on Facebook notifications, watch Youtube videos or check the news.
Whilst women are at MASH, they can pop in to the clinic next door and say hello to our nurse, Jen. If they have anything on their minds about physical health, Jen has a wealth of knowledge and experience.
She'll answer any question and will never judge. She can also provide STI testing, contraception info, treatments (and some excellent anecdotes from her time presenting her own radio show called Jen's Vaginal Diaries – true story!)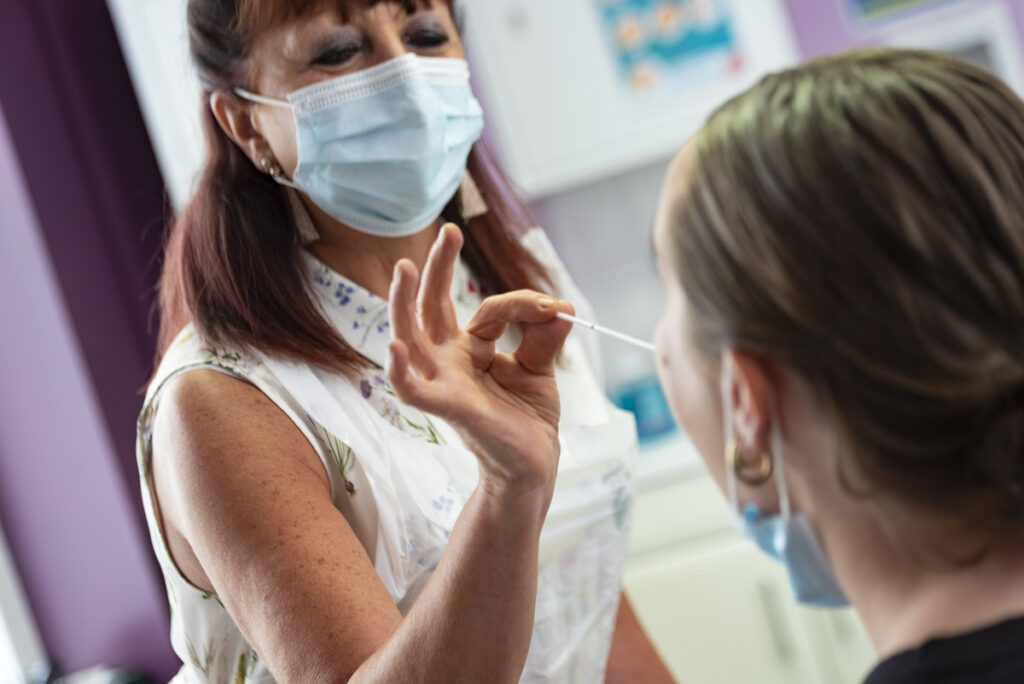 Some women might have a counselling session booked which takes place in our peaceful therapy room. Or they might want to speak to a MASH case worker in private about something that is going on for them. Whether it's something at home, a crime that's taken place or accessing the needle exchange service – the team is here for them whatever they need.

On the way out, people can access essential items like condoms, lube, attack alarms, toiletries, underwear or gloves.

Women are always welcome back. Or maybe we'll see them on the MASH van later in the evening.
All this and so much more happens at the MASH drop-in. We're always chatting to women and listening to their ideas of new things we can offer or how we can ensure it's always a welcoming place that works for them.

Here are a few comments from women about the MASH drop-in;
"I can relax. I am safe here."

"The MASH drop-in was the first place I came to after I was raped."

"The Christmas meal was the best day I've had in ages. The way we all had genuine laughs was great. Thank you."

"I've been coming to MASH for 10 years. You can take some time out from outside."
You can find out more about the MASH drop-in and our timetable here